Executive Foreword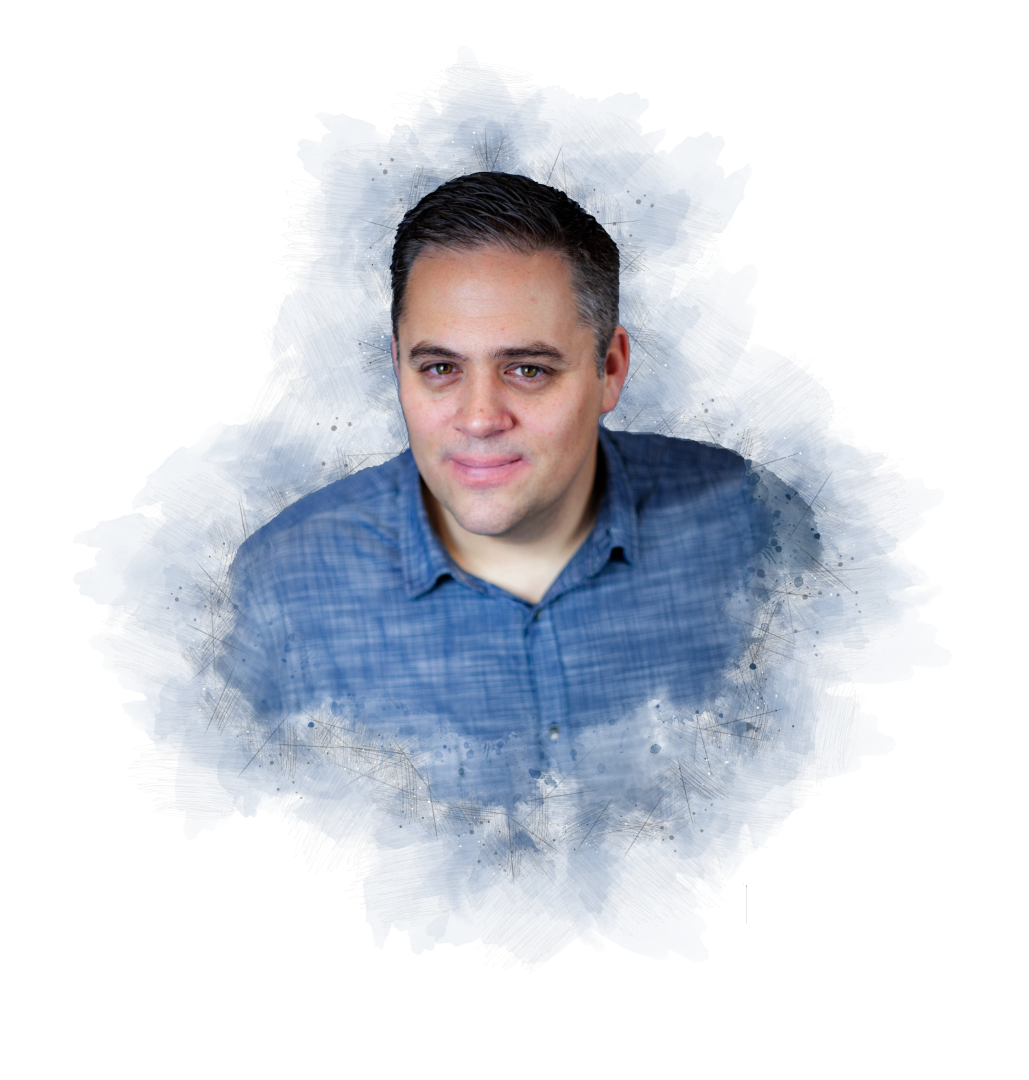 I am reminded again this year that through God's love and a trained caring team, hope, healing, and lasting change can become a reality!
Philip Licht
In 2008, God began stirring a dream in my heart to see people who were lost in hurt, pain, and addiction find hope and freedom. It was at this point He connected me with Ryan Ray whose vision for a Christian treatment center inspired me to action. Ten years ago our dreams became reality as we began providing clinical services to individuals struggling with addiction. In my heart I longed to see people set free. However, I never would have imagined what Set Free has become.
Over the last ten years we have served thousands of people, seen incredible miracles of breakthrough, and witnessed God's power to transform lives. As I look back my heart is filled with gratefulness. I am stirred by what God has done and His ability to take our dreams and breath His life upon them. I am blown away by the generosity and kindness of our funders and supporters. I am inspired by our team who lay down their lives each day to serve and help others.
Through this journey I have come to believe a few things with a strong conviction. First, there are none too far gone that God cannot or will not reach out and save. Second, each person has incredible worth and value. Third, it is not possible for us to dream too big. Finally, when we come together to address a common challenge, when we give of our time, money, and talent, when we partner and collaborate for the good of our families, community, and state—change is possible! Things can and will get better! Together we are making a difference!
Philip Licht
President & CEO
270
Intensive Outpatient/Outpatient – Mat-Su
21
Intensive Outpatient/Outpatient – Homer
118
Haven Behavioral Health Services for Children – Mat-Su
40
Valley Oaks Women's Residential Treatment Center – Mat-Su
45
Compass Men's Residential Treatment Center – Homer
New Vision Statement
Over the last decade, we have expanded our service delivery beyond solely substance abuse treatment to now include behavioral health services for children and families, crisis stabilization service and longer-term continuum of care at our Recovery Residence program.
As we began to reflect on this last year, we realized that our vision statement that had served us for the last decade was now limited in scope and needed to be updated to reflect the current reality of our organization. Our desire is still that all Alaskan's continue to experience God's love but also that they thrive in every area of life as they live out their lasting recovery and freedom, fully alive in everything that He has created them to be.
Our Vision
All Alaskans experience God's love, lasting freedom, and abundant life
Our Mission
Set Free Alaska is a Christian treatment center that uses a mind-body-spirit approach to recovery. Our multi-generational programs facilitate hope, healing, and resilience resulting in lasting change.
Our Strategy
Pursue operational excellence
Maximize programmatic access and impact
Ensure long-term sustainability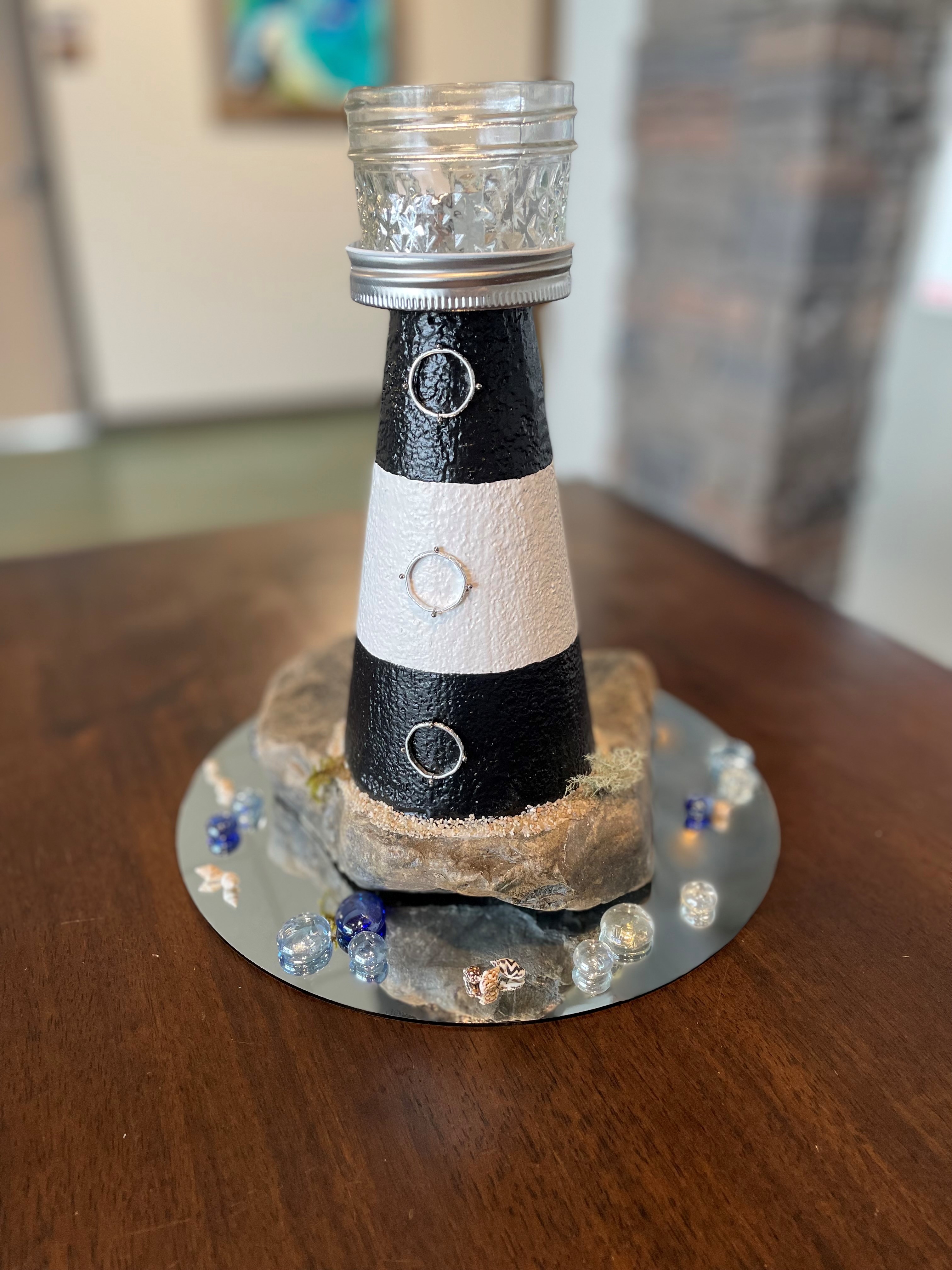 Our Core Values
Bringing glory to God
Motivated by love
Walking in integrity
Pursuing excellence
Value for individuals
Cultivating innovation
Community centered
Grant Blessings That We Received
$106,265
State of Alaska Department of Health and Social Services
Rural Recovery Housing
$125,000
State of Alaska Department of Health and Social Services
CBHTR Outpatient Treatment Homer
$47,720
State of Alaska Department of Health and Social Services
State Opioid Response Peer Support Services
$222,022
State of Alaska Department of Health and Social Services
COVID Emergency Grant MH & SUD Treatment
$155,225
State of Alaska Department of Health and Social Services
Recovery Housing
$105,000
ARPA ACF Nonprofit Recovery Fund
Technology Update
$738,018
Mat-Su Health Foundation
Quarantine Program
$49,305
Mat-Su Health Foundation
Staff COVID Support
$50,000
Alaska Mental Health Trust
CareLogic
$50,000
Mat-Su Health Foundation
CareLogic
$248,245
State of Alaska
Quarantine Program 2.0
$4,700
United Way
Children & Family
New Board Members
We're excited to announce these new Board additions in 2021 and we're very thankful for their service, oversight and guidance of our organization.
Rachelle Creech
Board Member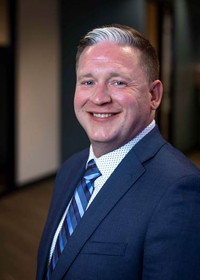 Derek Alley
Board Member
2021 Program Highlights



Residential Treatment for Men

Compass has seen the lives of multiple gentlemen completely transformed. Men have come to the facility broken, jaded, and shamed from their past life experiences but have left the program full of joy and hope of a future they can now see as their sense of self-worth and value to others has been restored.

They leave Compass as husbands and fathers equipped with the essential skills that increase their quality of life and have become productive members in their local communities.

One client stated at his graduation, "I came to Compass homeless but I am leaving with keys to a new home and a new life!" Another graduate wrote to us that he didn't know where he would be if God hadn't brought him to Compass. Through the curriculum and treatment that our program offered him he was able to successfully be reunified with his daughter!




Treatment for the Incarcerated

Set Free Alaska has been blessed with several contracts with the Alaska Department of Corrections over the past two years. These contracts have grown to include a community-based Substance Abuse Counselor within Palmer Probation office that provides substance abuse assessments and case management.

Our SARC contract, Substance Abuse Re-entry Coordinator, works with individuals in custody and post-release to assist with successful re-entry into the community. These two positions also provide assessments and case management services for individuals in custody at Mat-Su Pretrial Facility in Palmer. At the main Set Free Alaska location in Wasilla, CIOP, Community Intensive Outpatient, offers 2.1 level of care treatment for justice involved individuals under Probation or Parole supervision.

Set Free Alaska facilitates men's substance abuse treatment programs within Palmer Correctional Center in Sutton. RSAT, Residential Substance Abuse Treatment, offers 3.5 residential level of care treatment with a capacity of 40 medium security individuals. IOPSAT, Intensive Outpatient Substance Abuse Treatment, is 2.1 level of care treatment with capacity for 24 individuals in either minimum or medium security setting while incarcerated.

These contracts assist justice involved individuals to address their substance abuse while under the supervision of the Alaska Department of Corrections. We work with them towards the goals of securing housing, workforce development and job placement, following up with continued substance abuse treatment in the community, sober support, and compliance with Probation or Parole supervision with the end goal of total rehabilitation in mind.

With wrap-around services provided through these DOC contracts, we are able to meet individuals in some of their darkest hours and champion them to re-enter our communities as sober and safer citizens who have truly been set free.




Behavioral Health for Children & Families

It is our mission to provide an early intervention program that addresses the behavioral health needs of children and adolescents by treating trauma, developing healthy coping skills, and enhancing family support and engagement. Our clients can expect to be valued and receive individualized care by combining clinical therapeutic techniques with a "mind-body-spirit" approach.

Driven by the belief that early intervention services will help us break the cycle of substance abuse and mitigate mental health symptoms, our clinicians use trauma informed practices and a variety of evidenced based treatment modalities.

We added adult mental health services in support of our family outreach and we implemented family sessions to help families and children interact in a healthy and productive manner. Additionally, we are providing CPP (child parent psychotherapy) techniques and COSP (circle of security parenting) services for FIT (family infant toddler) court clients in support of reunifications and improvement in parenting skills, leading to healthier home life. To date, we are the only non for profit organization in the Mat-Su Valley offering this service.

By integrating a new counseling approach called "pour paint" art sessions, the kids are learning how to become more mindful and stay present. As a result we are witnessing noticeable improvement in their mood and increased ability to remain calm and cope with difficulties. This also enables us to provide early intervention for substance abuse or in some cases help kids get off drugs.

Our Children and Family services program currently serves 80 clients and their families and in the last year we have been a part of five reunifications of children with their parents.




Outpatient & Intensive Outpatient Treatment

2021 was a solid year for our Outpatient program. We've added groups, incorporated new techniques and expanded our service while strengthening our staff throughout the year.

We added 2 new groups to Outpatient services. The "addictions in the family" group increased family support in helping maintain clients long term sobriety. The "untangling relationships" group works to break the cycle of co-dependency (which may catalyze substance abuse) and strengthen individuals in their recovery and mental health.

Our Spirituality group allows people to explore and pursue spiritual health and wholeness which we see consistently lead to decrease in substance abuse.

The integration of our EMDR trauma focused therapy allowed clients to access deep places of trauma and confront their negative core believe systems which lead to decrease in substance abuse.

We were able to fully integrate Homer Outpatient service into our Mat-Su services and the result has been greater reach into the Kenai Peninsula!

Our 2 interns have now become full time employees and all of our clinicians (1 still in process) are Master's Level clinicians and our team recognized higher participation rates and increase of successful completions of our clients. The satisfaction this brings to our staff is rewarding and priceless.




Support from Others with Similar Struggles

Set Free Peer Support continued to make a positive impact our clients and community this past year. We have a total of 10 peer staff available 7 days a week. We primarily serve in our Recovery Residence and Quarantine Program but can offer support within all Set Free Programs.

One of our main areas of expertise is crisis stabilization. Peer Support served several individuals in crisis last year by assisting them in the very early stages of sobriety. The support ranged from food, clothing, shelter, access to medical care, community supports, and 24/7 peer support services. Peer Support assisted in removing the barriers that hindered clients from receiving service so that they can begin getting their life back immediately.

In spring of last year, Covid regulations made service delivery challenging, but we were able to reserve a 3,000 sq. foot space that allowed us to follow CDC guidelines and host community, family focused events in person. In crisis and recovery communities the importance of human connection cannot be understated.

We also supported clients in the process of reunifying with their children with an approved place for parents to have a "Family Night." This provided an opportunity for families to play games, watch movies, and cook a meal to eat together at the dinner table. For some of our clients this was a first- time experience for them!

Last spring and summer our clients were able to plant flowers, learn about geo caching, exercise in local gyms, go hiking and experience all kinds of recreational activities. Come fall and winter, we ensured all recovery residence clients were valued and loved through the holiday season. We had a fantastic Thanksgiving and Christmas dinner for them and all of them were given food baskets and Christmas Gifts donated by our local community.

Client Testimony: "Peer support was there for me when I was riding the craziest emotional rollercoaster there is. They let me know I wasn't alone which, is something I really needed. They encouraged me when I felt like giving up, they gave me positive support when I was unsure about what I needed or wanted to do. I really don't think I would have made it through being away from my family if peer support wasn't here for me & even now that I am home with my family again peer support continues to be a great positive sober support for me. They give me something to look forward to in my recovery".




Residential Treatment for Women

Here at Valley Oaks we have had healthy babies born while mom was receiving treatment as well as parents accomplishing successful reunifications with their children.

One client recently wrote "In my light, I am free. I am free to finally do me. I am right where I'm supposed to be".

Another client wrote, "I am a stronger, more vibrant, resilient, dream achiever. This is who I will forever be, you (addiction) have power no longer to take that from me!"

Last year we brought in our first therapy dog named Clover! She fits in wonderfully and naturally enriches the lives of the women here.

We have had many clients graduate, complete outpatient treatment, reunify with their families, and find jobs. Some of them graduate residential treatment and then transition to recovery residence (sober living community), and then to their own homes! They are productive, valued members of our community who give back to others, and experience success after success. Recovery is possible!!!




A Residence for Recovery

Working in unity with Set Free's outpatient and crisis stabilization services, Heritage House Recovery Residence has provided safe, stable housing for many who would have otherwise been homeless and potentially still trapped in substance abuse. Some of the requirements of the funding grantors for the Recovery Residence program included we serve at least 15 clients within in the first 9 months of the launch of the program from April 1, 2021 to December 31, 2021. In actuality during that time, Heritage House served 36 clients which further emphasized the great need for this critical service in Alaska.

Successful highlights of the Recovery Residence Program are reflected in the high level of care and support our clients experience. Some of our first clients were forced to be discharged because of relapse but increases in patient level-of-care enabled them to return after successfully completing their residential treatment.

In particular, the second-ever client of Heritage House, forced to leave because of a relapse on property, used his initial time in the program as a catalyst to seek out residential treatment. Once successfully completed, he returned to the program and had the privilege to share his testimony with Alaska Senator Lisa Murkowski.

Likewise, a couple of Set Free's Quarantine Program clients who applied for the recovery residence program and were denied due to an assessment for inpatient level-of-care later reapplied and were accepted after fulfilling their residential treatment requirements.

Heritage House Recovery Residence clients have impacted the community by serving various organizations including Frontline Mission and the Borough's recycling center to help meet the needs of those less fortunate in our community. Through our mind-body-spirit approach they are thriving in life and have become contributing members to our communities!
Testimony of Our Efforts
2021 was a year of growth and increased strength for Set Free as our staff and service delivery expanded. These videos highlight our partnerships, our programs, our successes and support from our local communities and our state government.
From the Desk of HR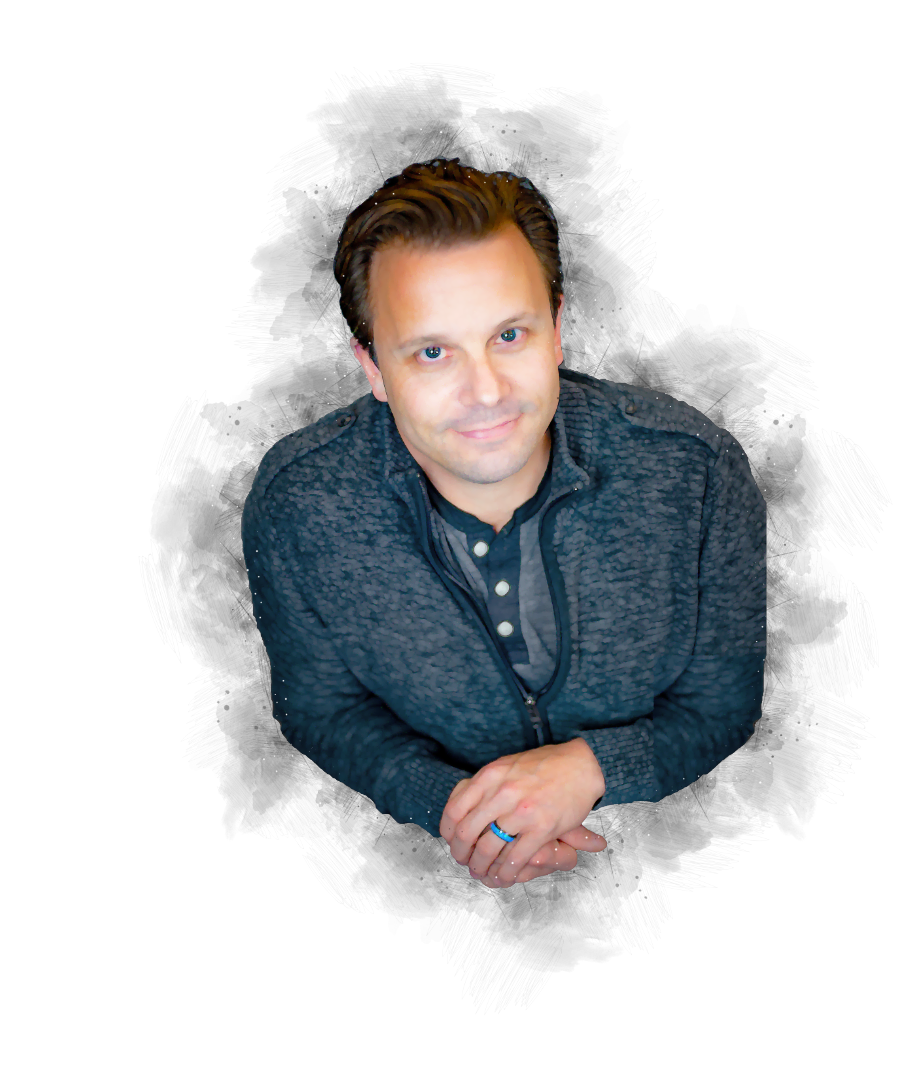 The secret to developing great teams is to hire people smarter than you and inspire them in their greatness.
Carl Dulinsky
Is 2021 already over? Set Free has had another year of continued growth and impact in the community. Our staff grew by 23% which is remarkable considering the employment challenges during the pandemic. Growing in numbers is one thing, but the continued career development and expertise during such rapid growth is truly impressive.
Our team has continued to invest their time and resources into gaining knowledge, skills, abilities and certifications that make them the leading experts in their perspective fields. With over 1200 hours of in-house training and over 1000 more hours in various outsourced trainings completed, our team has honed their skills to a razor-sharp edge.
Set Free is dedicated to hiring, developing, and promoting the most skilled and qualified team in the industry. We had multiple team members become Licensed Clinical Supervisors (LPCS), Licensed Clinicians (LPC), Mental Health Clinicians, Certified Dependency Counselors (CDC), and Peer Support Professionals (PSP). We are so blessed by their dedication to their professional development as well as their excellent and compassionate service to our clients.
All this work has culminated in seeing many experiencing the love of God and being empowered to live a life of freedom and abundance and we look forward to the year ahead!
Carl Dulinsky
Human Resources Director
Our 2022 Vision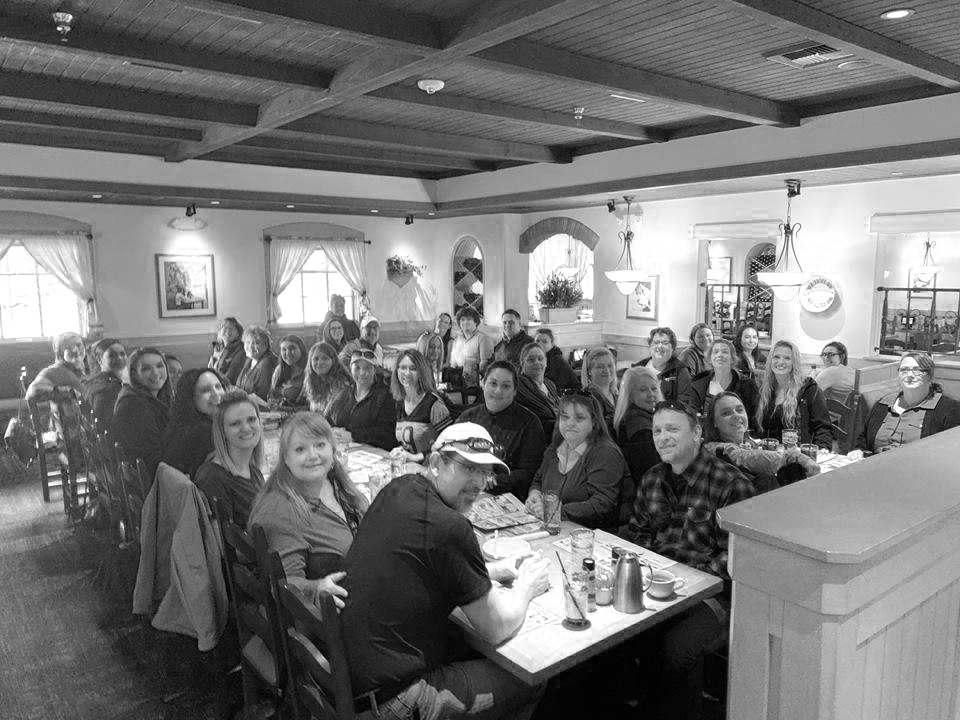 Looking back at the past…
In looking back over 2021, It is a privilege to say that another year has passed in which we accomplished what we set in our hearts and minds to do!
We expanded our capacity and service delivery in a way that was healthy and sustainable while simultaneously prioritizing rest, health, clarity, and strength for our workforce. This was evidenced in our ongoing partnership with The Department of Corrections, the launching of the Recovery Residence Program, expansion of our Children and Family Services, and stability to our Homer services.
to succeed in the future
Looking forward into 2022, Set Free Alaska will cross a major milestone in our growth. We anticipate employing over 100 individuals this year throughout our organization! These employment opportunities combine meaningful purpose with provision for so many families. Our staff are truly our greatest asset and it has been the joy of my life to see this team grow and flourish!
Our program growth and expansion this year will focus on Children and Family programming, services for those within and coming out of incarceration, Recovery Residence, and the crisis system of care in our communities. We are dreaming about all the ways that we can provide a robust continuum of care, one in which individuals and families can get all the help they need under one roof. This year will highlight our recidivism reduction and recovery model. This innovative program focuses on creating recovery communities where clients not only find freedom from addiction, but a community that loves, supports, and believes in them.
I continually thank God for what He has done in and through Set Free Alaska. I also thank Him for you! Without your prayers and partnership, we could never have made it this far. Together we are bringing God's love, lasting freedom, and abundant life to so many Alaskans!
Philip Licht
President & CEO
Full Annual Report PDF
Click the button below to download and view a full version of this report.